Radiant Heat Case Studies
The Lummi Nation is a nationally recognized leader in tribal self-governance and education, the third largest tribe in Washington State, serving over 5,000 members on the Lummi Reservation, and with an ongoing investment in tribal economic development.  The Lummi Housing Authority commissioned the construction of sixteen new low-cost homes for the members of their tribe.  These 3, 4, and 5 bedroom homes were required to be affordable, energy-efficient homes, with a low-cost heating system requiring only minimal maintenance.   Usually, having both an affordable and energy-efficient heating system is not achievable, but Ducoterra's SolaRay radiant heat panels met the challenge perfectly with our 20-year warranty, high-comfort radiant heat, excellent energy efficiency, and maintenance-free operation.  Ducoterra delivered 182 of its ceiling-mounted SolaRay infrared panels to heat the 16 new homes, supplying 186kW of electric  heating capacity.  These low-cost SolaRay panels will save the Lummi's over 63,000 kW and $6,300 each year and 1,580,000 kW and $174,000 over the lifetime of the housing project.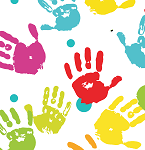 Ducoterra's SolaRay infrared heating panels are providing sun-like warmth and clean, silent, allergen-free heat for the children's therapy facility.  Founded in 1999, Jumping Mouse Children's Center located in Port Townsend, Washington transforms children's lives by providing expressive mental health therapy. Being a non-profit organization, Jumping Mouse needed a heating solution that was both safe and economical as every dollar is limited.  Ducoterra's radiant heat panels were a perfect fit, combining safe, clean heat while maximizing energy efficiency and their bottom-line.
Ducoterra  supplied ten of its 750 watt SolaRay infrared heating panels to heat the new facility.  These efficient radiant heat panels will save Jumping Mouse over $400 a year in heating costs and $14,000 over the lifetime of the facility.  The SolaRay panels are safely on the ceiling, radiating sun-like warmth and providing healthy, silent, and comfortable heating for the children and the therapists, while using 35% less energy than standard wall heaters and 50% less than baseboard heaters.